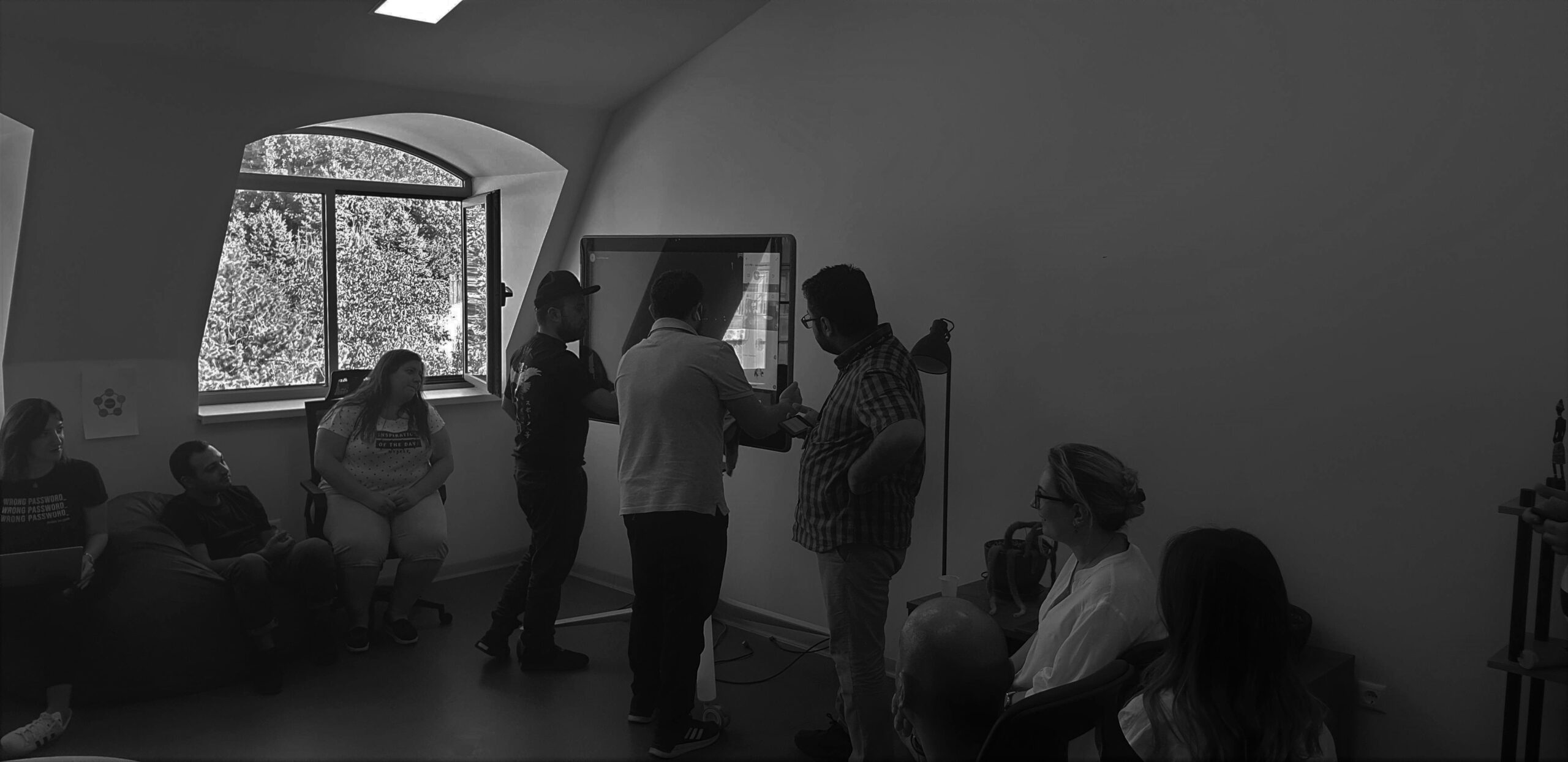 Ucraft is a tech company founded in 2014 by a group of design enthusiasts. We are trusted by 360.000 active users from all over the world. Their objective is to develop easy-to-use web tools for everyone to start, promote and maintain their online businesses and brands. They believe that you don't need coding or design skills to have a strong and beautiful online presence. Now, you need a website, more than ever.
During the discussions with UCRAFT Founder & CEO set of challenges were identified. After running an Agile Audit with senior management, middle management, and the teams, we identified more in-depth problems:
1. The company was on a scaling path, but internal processes were not consistent, responsibilities not clear, goals seemed unachievable.
2. Most of the company members knew what Agile was and were struggling to work within a Scrum framework.
3. The whole company had the feeling that something is not working out; they were not able to start sprints, architecture was not defined, dependencies were huge and internal conflicts were present.
In this case, the core analysis of the status quo through assessments, coaching sessions on team and management level identified the teams' 5 dysfunctions, lack of Agile knowledge, and consistency.

1. Based on Audit results, an Impediments and Improvement plan was created, an Agile Leadership Team was formed, and actions were assigned.

2. Through a series of trainings and practical workshops, Agile knowledge was gained. The practical Scrum framework was established from scratch.

3. By working closely with Scrum Masters, Product Owners, and Development Team using different models to work with change and human social experience, we switched their focus from mechanic Scrum to core Agile and Scrum values.

4. Simultaneously, we conducted coaching sessions with the Agile Leadership team and senior management to unleash their potential, understand the business agility, see the context, and step on true leaders' road.

5. On the product level, roadmaps and milestones were clearly defined; the team learned to focus on a value-driven approach when completing work.

6. Architecture, QA automation, XP practices, and documentation became some of the key objectives for the teams.

7. OKRs and performance review systems were established.
We continue working with the team, providing guidance and support.
What we see as a result of our five months of work is that now:

1. Teams are confident, internal conflicts are resolved, they moved to the Norming stage, putting steps into Performing.

2. Goals are clear and aligned.

3. Sprint Goal completion rate is improved from 30% to 95%.

4. Roles are clear and aligned.

5. More powerful Leadership team is established, confident in their actions and delegating work.

6. Company key objectives are set.

7. Constant learning and growth process is cultivated.