Let's talk about teams taking charge – is it just a story, or does it happen for real?
When we look at how teams work and what they're responsible for, we can use something called an "authority matrix" from Hackman to tell us how much a team organizes itself.
But the world isn't just black and white; there's more to this self-organization thing. Think of it like an umbrella that covers a lot of different ways things can happen:
Manager-Led Teams: Here, team members do the tasks while managers monitor things, manage the process, design how things work, and set the direction.
Self-Managing Teams: In these teams, members handle tasks and also keep track of how they're doing.
Self-Designing Teams: These teams can change how they're set up or even change parts of how the whole organization works.
Self-Governing Teams: These teams handle everything – like big bosses in companies or worker cooperatives.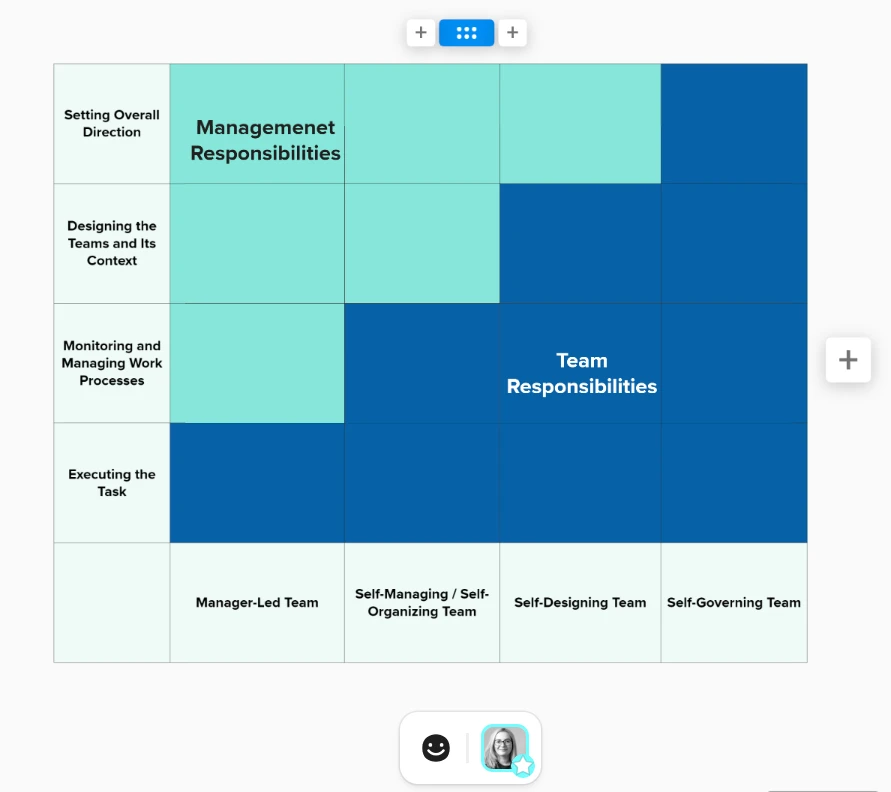 Now, there's no magic trick to make a team organize itself. But there's a model that helps us understand how it works – the DECK model.
DECK Model: This model helps us understand the DNA of Agile teams. It's like a roadmap for teams to self-organize effectively.
D - Direction: A team needs to know where they're going, what they're aiming for, and why they're doing it. It's like having a map that guides them and gives the team a reason to do their best.
How to get it:
Run a session with your team using visuals to create goals and ways to measure those. I run it in Mural.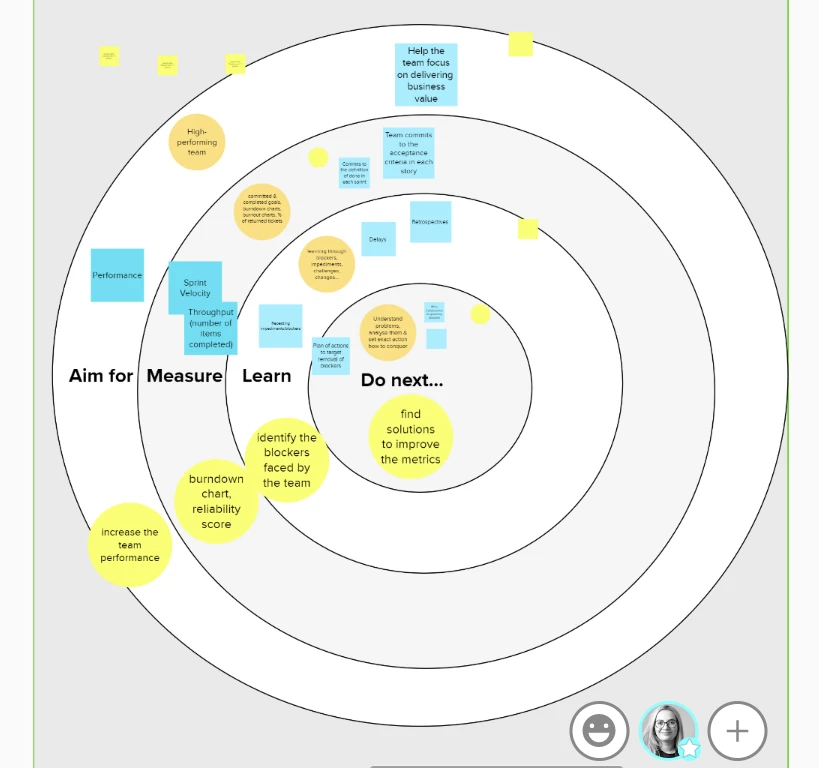 E - Enablement: Teams need the tools, resources, and support to get things done. Just like a car needs fuel to run, teams need the right resources to work smoothly.
How to get it:
Run a team health check using a radar across different areas like product, processes, tools, environments, practices, support, collaboration, etc.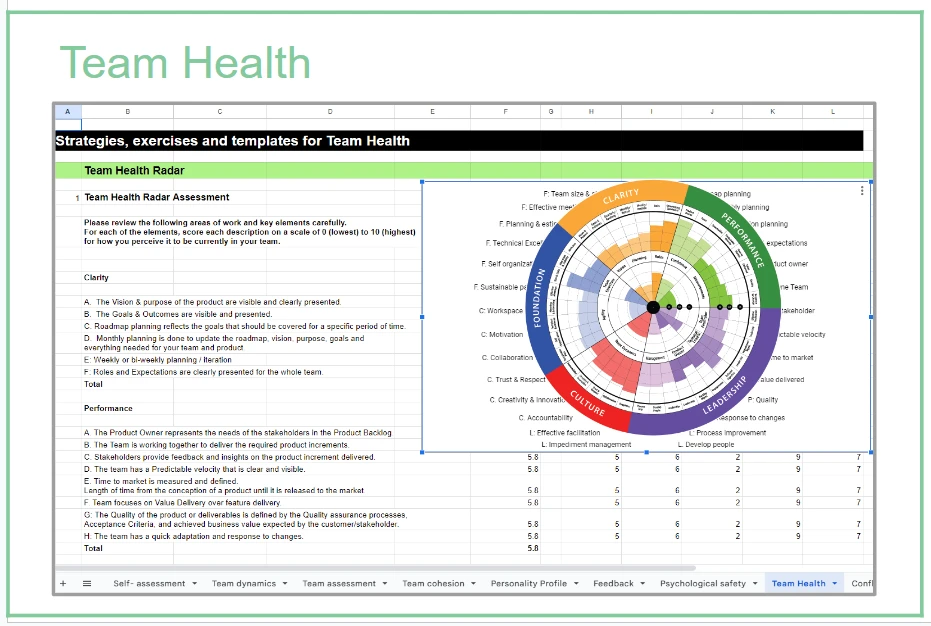 C - Competence: This is all about having the skills to do the job well. Imagine if you're a knight with no sword skills – you won't be much help in a battle. So, teams need the right skills to succeed.
How to get it:
Run a session to identify team members' skills and strengths. Identify several skills (both technical and soft skills), ask each member to evaluate themselves, and then ask everyone to do a 360-degree evaluation of each other.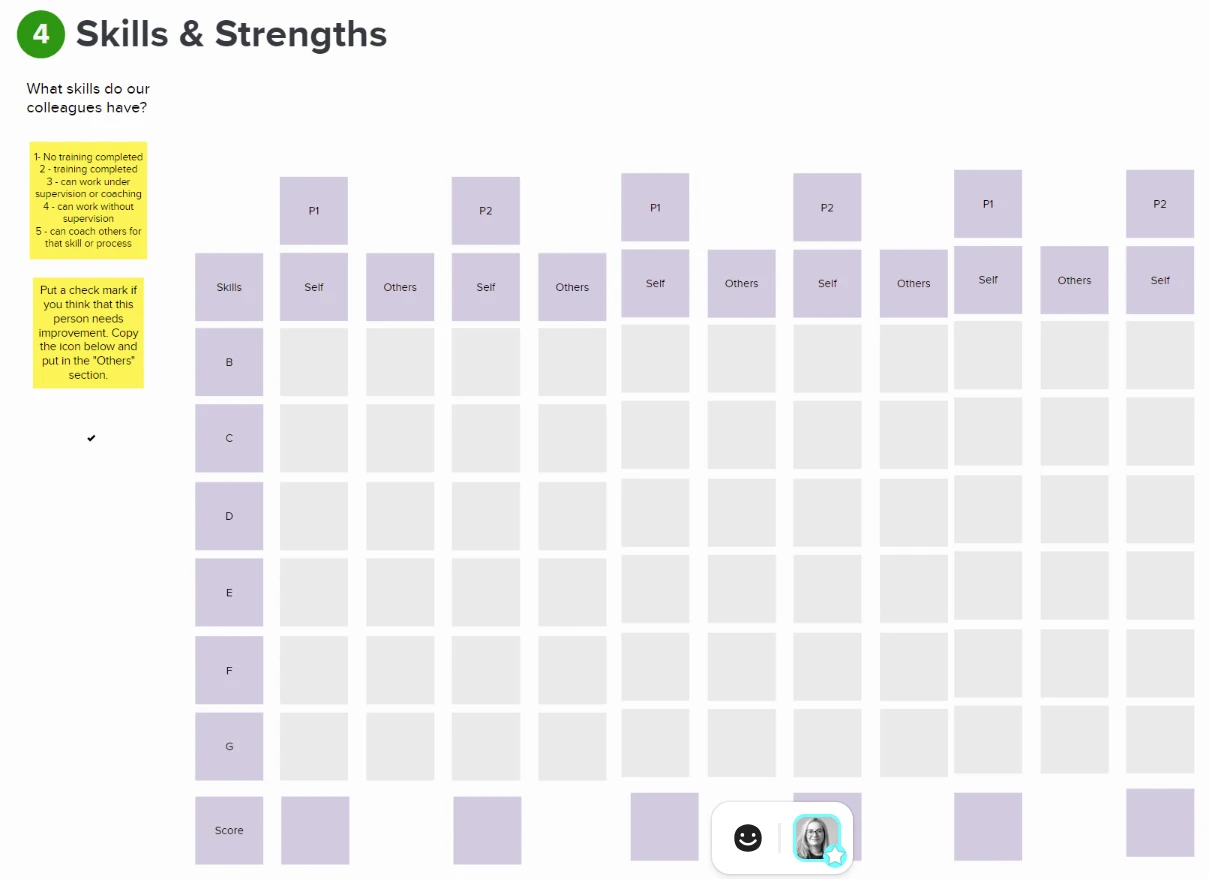 K - Knowledge Sharing: Imagine a group of friends not talking to each other – that won't work out well. Teams need to share what they know, just like friends need to communicate.
How to get it:
Encourage colleagues to form peer learning groups where they share their strengths and skills with one another as shown on the exercise above.

Create knowledge-sharing wikis where tacit knowledge can be documented

Form mentoring relationships between leaders and junior employees

Onboarding buddy programs

Create Communities of practice
Also, I run Growth opportunities sessions, from where we can get a lot of ideas about how to get those new skills and learnings, and what kind of knowledge sharing activities to run. This exercise together with the one above can create a solid foundation.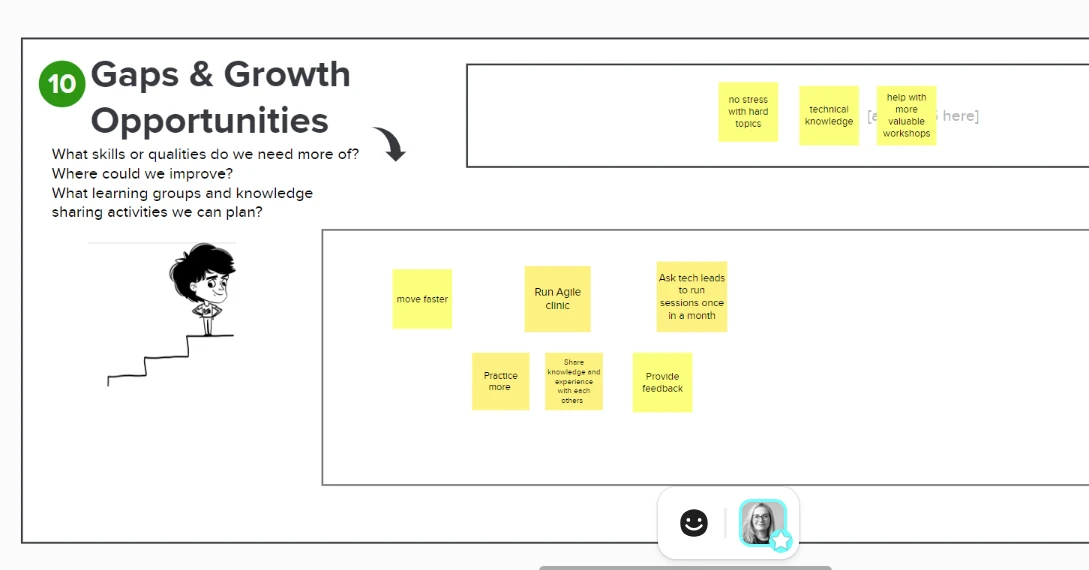 So, in a nutshell, team self-organization isn't just a made-up tale. There are ways to make it work, and tools like the DECK model and having a clear direction help make it happen.
Hope you found it helpful. :)
===
Whenever you're ready, there are 4 other ways I can help you:
1. Follow me on Linkedin to get daily tips on #agile, #team coaching, #scrum master growth, #agile leadership, #agilecoaching #culture
2. 💥Join our free community to taste our recipes to help you grow as an agilist and help your teams improve performance!
3. Join the Ultimate Team Performance Toolkit: a compound collection of 30 exercises, templates and strategies to measure and improve team dynamics and performance.
4. Join the Agile Team Coaching Program: A targeted coaching- facilitation system to help Scrum Masters and Agile Leaders to identify team hidden obstacles and turn those into a growth plan in 30-60 days.