Today I want to share a simple but powerful way to come up with strict Action items after your retro, brainstorm, problem/solution or any other session.
I have seen many situations where people start coming up with vague actions like improving communication, setting goals, getting to know each other better, and so on.
Then we, as agilists, struggle with those decisions and wonder how to turn those into concrete steps for the team.
The solution is straightforward: separate decisions from actions.
Make it a two-step process:
Ask them for their decisions/improvements first.

Vote on the one or two most urgent/valuable/doable ones.

Then ask them to come up with concrete actions/steps they could take starting tomorrow to realize those improvements.

Decide on owners.

Put on the improvement backlog.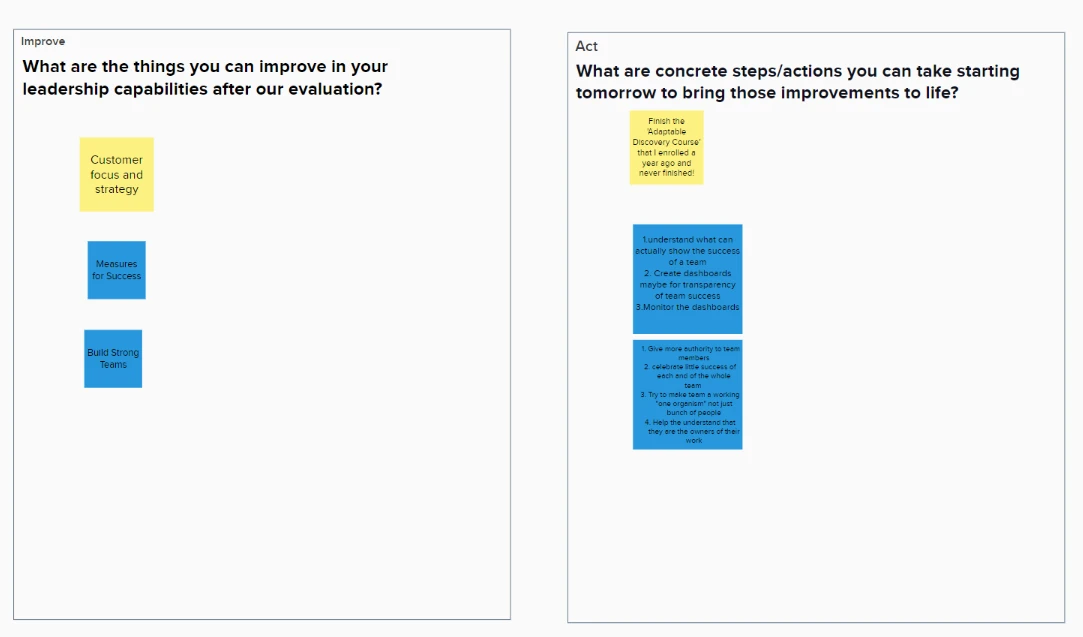 Alternatively, you could use the Circle and Soup context:
Ensure your team writes down the generated ideas across the 3 circles.

Most of the action items that will be generated at first will be decisions. Acknowledge the difference between Action Items and Decisions.

Ensure the team focuses on the problems they can solve, not bringing up high-level problems as an excuse.

Now concentrate on the decisions in the first circle, i.e., things we can control, and make specific decisions using SMART.

Use majority voting to prioritize the list and decide on one or two improvements you would like to focus on in the nearest future.

Now in the Actions part, write down the realization steps for the chosen improvements (how are you going to realize this improvement? What are you going to do about it starting from tomorrow?)

Decide on the owners of the improvement and actions.

Add those actions to your improvement plan/backlog, and make them visible.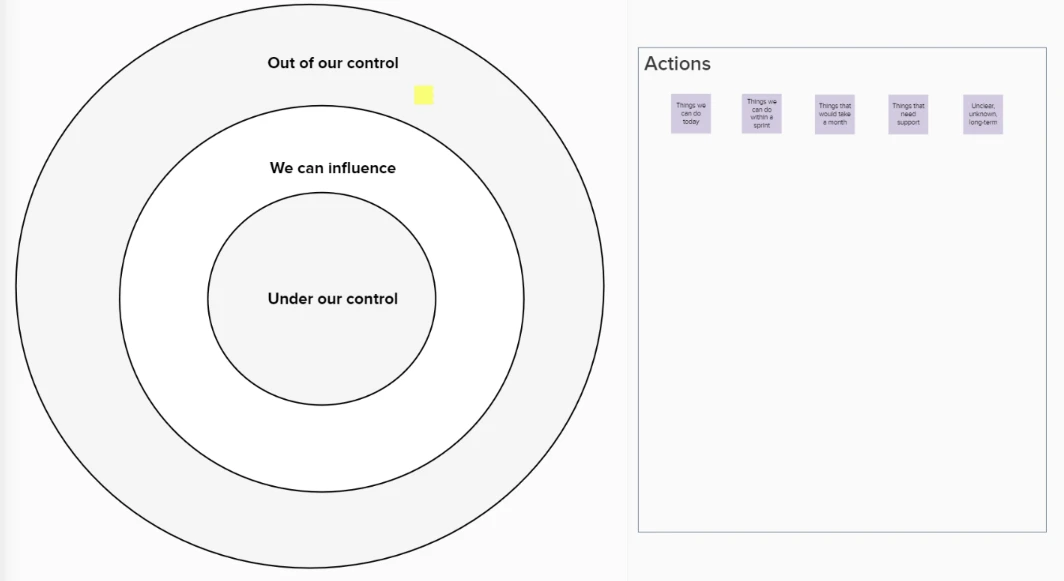 The third option would be considering the Low Effort / High Value:
Ask the team to come up with improvements, and ask them to put those in the relevant quadrant considering the value and effort.

Now vote on one or two improvements from the top left quadrant for low effort / high value.

Start creating actions and steps for the chosen ones.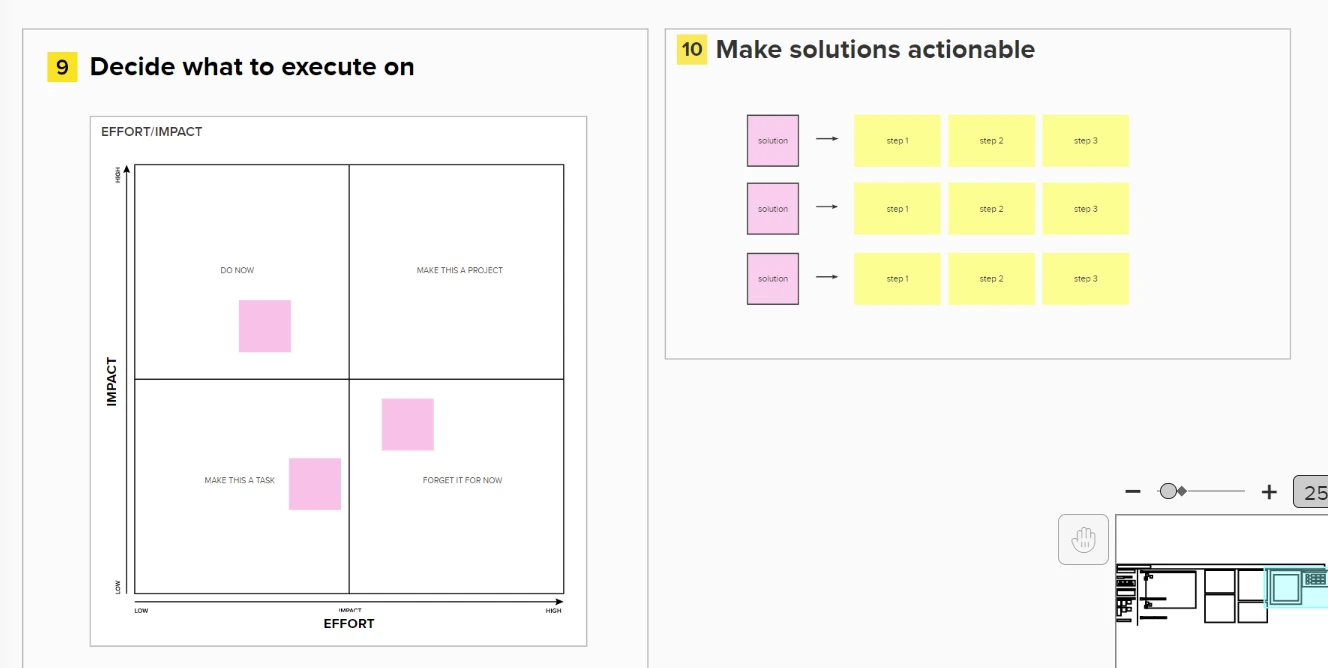 That's it.
Separate and conquer. 🙂
I hope you found it helpful!
===
Whenever you're ready, there are 4 other ways I can help you:
1. Follow me on Linkedin to get daily tips on #agile, #team coaching, #scrum master growth, #agile leadership, #agilecoaching #culture
2. 💥Join our free community to taste our recipes to help you grow as an agilist and help your teams improve performance!
3. Join the Ultimate Team Performance Toolkit: a compound collection of 30 exercises, templates and strategies to measure and improve team dynamics and performance.
4. Join the Agile Team Coaching Program: A targeted coaching- facilitation system to help Scrum Masters and Agile Leaders to identify team hidden obstacles and turn those into a growth plan in 30-60 days.