When you want to change the world, but they say optimize Jira boards or set up daily standups...
Does that sound familiar?
Often, we find ourselves in the trap of doing daily routines and missing the opportunities to think big or, even worse, to observe our behaviors as Scrum Masters. We get irritated continuously by statements like, "You have to organize the events and create tickets on the board. What else is Scrum master for?"
And I have noticed that if this attitude continues, we start believing it is accurate. At some point, we question ourselves, is it what I want to do?
Some tips to avoid such traps:
It is never about you; it is about the team. Your success is the team's success.

Start observing yourself and how good you are at what you do. What is the value that you bring to your team? If you do not see it, then nobody will.

Constant learning will open new horizons on what else you could do. Understand what the level of your knowledge and experience is. Are you able to move beyond updating boards and organizing events now?

Understand your team, and find root causes for each request. If they ask for a board update, first clarify why they want you to do that? If there is a need for more knowledge, educate them.

Do not try to change their mindsets first; change how they approach day-to-day work.

Behavior is a function of environment and personality. The environment is easier to change.

If you are in a trap, refer to Agile Values: will this action move us closer to the specific Agile value?

Stop thinking of a "self-managing team" as a myth. Involve everyone in the decision making process.

Think of the change as something global that might surpass your team's responsibilities or capabilities.

Ensure your team understands what they are doing and, most importantly, why they are doing it?

Do you know your organization? What are the goals, culture, objectives, the value to customers?

Answer these questions: Do you have enough patience to listen to hundreds of requests and complaints? Do you have enough wisdom to identify what is essential and what is not? Are you listening thoroughly to catch the essence? Are you able to share genuine knowledge? Are you able to see the big picture?

Enjoy working with people and making decisions, even if they are wrong.

Understand the core idea behind experimenting.

Create your mission statement: Why am I doing this? How am I going to do this? What am I going to do? Create your plan with ways to measure those. Not to mention that the plan would be adaptable.

Start with foundations like our goals, our product vision, how we can deliver value, what roles and responsibilities we need, how our backlog is doing, how we make sure that the work is done, how we collaborate efficiently, etc.

Do monthly reviews of your work: what was planned, what is done, what is the impact, what's next…

As a Scrum Master, you can use different techniques such as mentoring, training, coaching, and counseling. Know the differences.

Coach your teams to do their best, and do not solely take responsibility for bottlenecks and improvements. Involve everyone.

Find something that will invariably boost your energy and positivity because you will need it a lot. :)
If you do all these things, you will never question yourself, "is it what I want to do?" And no one from your team will ever ask, "why do we need a Scrum Master?"
There is an evolution you should go through, so it is a never ending journey.
Good luck!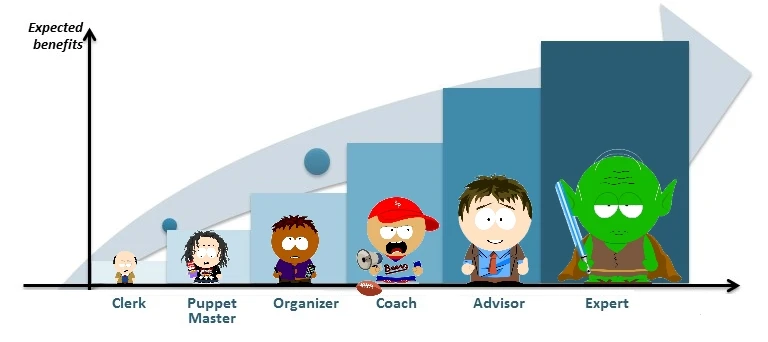 ==
Whenever you're ready, there are 3 other ways I can help you:
1. Follow me on Linkedin to get daily tips on #agile, #team coaching, #scrum master growth, #agile leadership, #agilecoaching #culture
2. Work with me 1:1 to grow in your Agile leader role or help your team and company grow.
3. Join the Agile Team Coaching Program: A targeted coaching- facilitation system to help Scrum Masters and Agile Leaders to identify team hidden obstacles and turn those into a growth plan in 30-60 days.Get on the waiting list!