8 WAYS REMOTE TEAMS CAN BENEFIT
FROM

USING AGILE APPROACH



We, at PrimeProjekt, while listening to our current customers understand how Agile can be beneficial in the current situation as it was mainly created to align teams, generate and validate products quickly and handle uncertainty in all the spheres of our work.
What we also see as a benefit is an empathy that is hidden behind each step and approach of Agile frameworks, which we desperately need nowadays.
And that's why we believe you took the right decision in downloading our Guide to help you optimize your current processes.
Enjoy! :)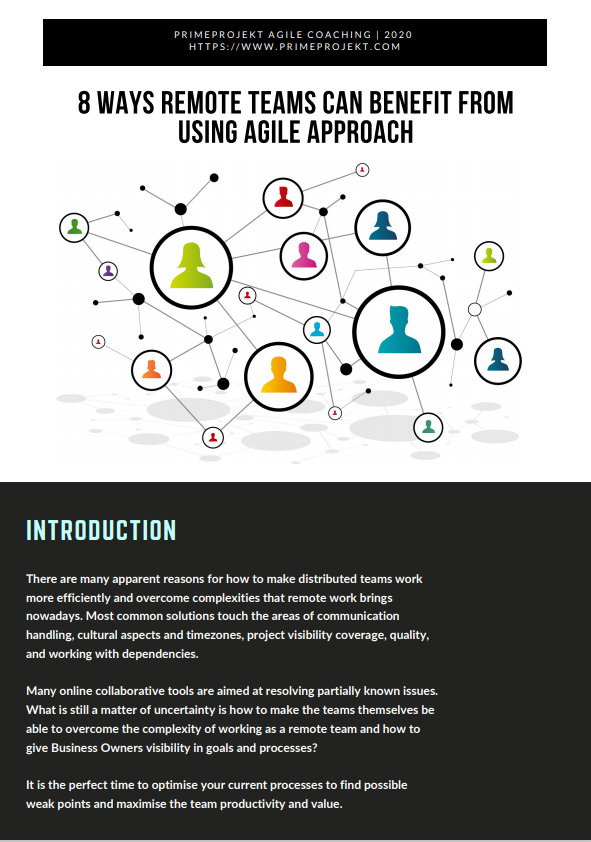 Fill in the form below to get the pdf